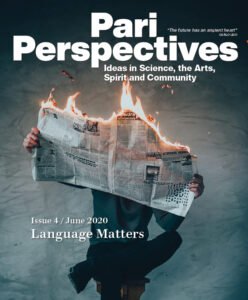 Welcome to the fourth issue of Pari Perspectives: Ideas in Science, the Arts, Spirit and Community.
In this issue we explore 'Language Matters'.
The journal is available to everyone who has become a Friend of the Pari Center: www.paricenter.com/membership
Below you can read a free article from this issue, to read more subscribe and support this initiative.