We live in an age of visual information. Infographics flood the web, driven by accessible platforms that instantly translate information into a variety of graphic forms. News outlets routinely harvest large data sets like the census and election returns into maps and graphs that profile everything from consumer preferences to the political landscape. The current proliferation of visual information mirrors a similar moment in the early nineteenth century, when the advent of new printing techniques coincided with the rapid expansion of education. Schoolrooms from the Atlantic seaboard to the Mississippi frontier made room for the children of farmers as well as merchants, girls as well as boys. Together, these shifts created a robust and highly competitive market for school materials, including illustrated textbooks, school atlases, and even the new genre of wall maps.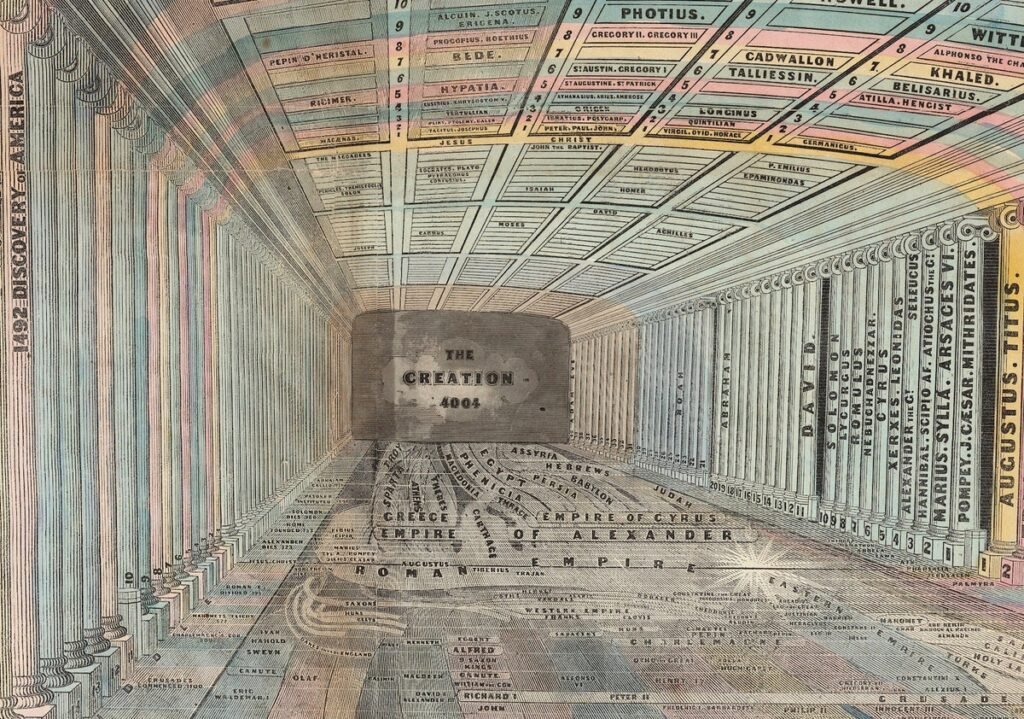 No individual exploited this publishing opportunity more than Emma Willard, one of the century's most influential educators. From the 1820s through the Civil War, Willard's history and geography textbooks exposed an entire generation of students to her deeply patriotic narratives, all of which were studded with innovative and creative pictures of information that sought to translate big data into manageable visual forms.
When Willard began publishing textbooks in the 1820s, she knew the competition was fierce, full of sharp-elbowed authors who routinely accused one another of plagiarizing ideas and text. To build her brand, she designed cutting-edge graphics that would differentiate her work and catch the attention of the young. Take, for instance, her 'Perspective Sketch of the Course of Empire' of 1835.