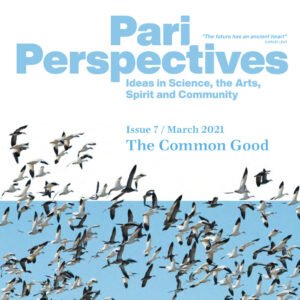 Welcome to Issue 7, March 2021, of Pari Perspectives: Ideas in Science, the Arts, Spirit and Community.
Wendell Berry tells us that 'The only true and effective "operator's manual for spaceship earth" is not a book that any human will ever write; it is hundreds of thousands of local cultures.' Our March issue of Pari Perspectives has as its theme 'The Common Good' a concept that has been an important concern of moral and political philosophy since ancient times. We look at a variety of communities and examine, among other aspects, how they are organising for life rather than simply against inequity, injustice and power elites.
The journal is available to everyone who has become a Friend of the Pari Center: www.paricenter.com/membership
Below you can read a free article from this issue, to read more subscribe and support this initiative.