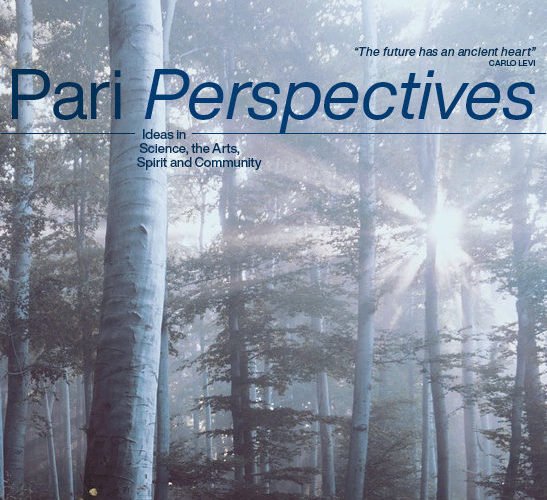 Posted by Eleanor Peat
On August 27, 2019
0
Welcome to the first issue of the Pari Center journal Pari Perspectives, Ideas in Science, the Arts, Spirit and Community.
Each issue will include a variety of material that we hope our readers will find both compelling and thought-provoking. This first issue is free to all. To continue receiving the journal we are inviting you to become a Friend of the Pari Center.