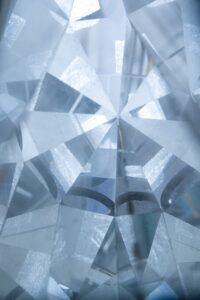 The arrival of the COVID-19 virus reveals in dramatic fashion the organizing patterns of human society and the worldviews informing them. When various levels of 'lockdown' see suspension of habitual modes of organization for periods of time, this brings greater awareness about these societal behaviours. In the decisions about which activities to resume, and in the welling up of spontaneous organization, we see the expression of priorities and aspirations. The workings of our activity systems are illuminated by our responses, given that all of society has been affected, and in different degrees 'alarmed' by the pandemic.
What is it that we can learn from this time of turning? Given that this first pandemic is merely a harbinger of the bigger crisis to come, since our way of life brings us hurtling towards climate destruction, what do we need to understand and act upon as a species? How may we become nimbler, what changes in activity are required if we are to have a chance to survive? What are the organizational lessons we may draw?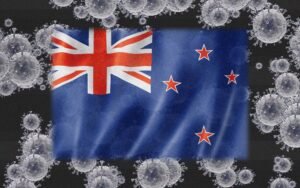 We can discern three major patterns of organization over the first year of the pandemic. The first comes from those formally tasked to lead society. Governments use the language of war against the virus to drive down a response through hierarchical organization, though when it comes to guidance and rules each government is constrained by the degree of confidence it enjoys with citizens, and by the ideology of its ruling party. Some cases show that those who have believed most in small government and free markets are the least prepared to set rules, while those less wedded to conventional economics do better in shaping responses. New Zealand, which in July 2019 replaced GDP with a Happiness Index as a measure of societal vitality, does well in restricting the virus's impact, as does the state of Kerala in India, which is noted for the degree of collaboration between civil society and government. The UK and USA perform poorly, the latter's stance was complicated further by the distaste of its president for science.
At the same time there is another organising impulse, which at times involves a shift in economic imagination but which generally sees a blossoming of horizontal and collaborative organization. In the first months of the pandemic, parts of the ideology that has been a reflex for perhaps 40 years are thrown overboard. Whereas only weeks before the start of the pandemic, hungry people are dismissed as 'lazy' and unwilling to work and thus not deserving of society's attention, now there is broad acceptance of the necessity to feed those who are starving. That august magazine The Economist advocates changes to the rules of capitalism. Some governments adopt basic income guarantees, others implement different forms of social provisioning, from food parcels to grants. In many countries there is increased collaboration between private and public health systems. In the first months, corporations and wealthy individuals donate money towards the battle. This collaboration across sectors is most striking in the civil domain where there is organization to support the vulnerable. Emergent in every locality in the Global South are practices of solidarity across societal chasms. Established non-profits and emergent mutual-aid groups work together to distribute food. Ordinary citizens in countries like South Africa give of their time and money to help their neighbours. There is discussion and organization to strengthen local food systems, and a flowering of interest in regenerative methods of agriculture and circular economies. This inter-household, cross-organisation and cross-sectoral collaboration brings cooperation for the common good, organisation for life—organisation in harmony with nature, organisation that forms bonds of care and reciprocity—rather than simply organisation againstinequity, injustice and power elites.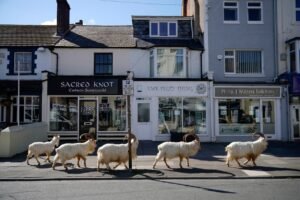 As it turns out, the 'suspension of market rules,' unprecedented intersectoral collaboration and multi-stakeholder initiatives for the common good lasts only some six months. A year into the pandemic, the dominant discourse from governments and corporations is the need to find a balance between bringing the economy 'back into working order' and saving lives. The talk about changing capitalism stops, except of course in those circles which have always recognised its inadequacy. The exploitation of Gaia and pollution of her atmosphere, which was stopped for a few months at the start of the pandemic (so that we all marvelled at clear skies and dolphins in the Bosphorus close to Istanbul), continues apace. Bounded organization and bounded thinking firmly re-assert themselves…
A final pattern speaks to the human need for connection, through hundreds of thousands of online chats every day; Zoom is surely the adjective, verb and noun emerging from 2020.  Electronic connectivity and enforced isolation bring millions of individuals into interaction across boundaries of geography and time. This creates conditions for shared narratives, and the organization that comes from shared stories, but as we have seen in the polarization of North American society, this does not always mean that this is organization for the common good. Binary thinking, and bounded practice, are unchallenged by greater communication, especially when narratives can be constructed that only loosely connect to facts.
What do I mean by 'bounded organisation'? What makes me suggest that we need to learn unbounded organizing?
The idea of Unbounded Organization has been on my mind for some thirty years. At that time, as a community development organizer who had become immersed in the discipline of organizational development, I was playing pool in my home village with a friend. As we took turns at the table, he lazily remarked that he would like to be involved in development like me. 'You guys who are in organizations have an interesting life; you're always doing something!' he said admiringly.
I suddenly saw my field in a different way. This was the highpoint of the age of NGOs. In Botswana we had organizations focused on small enterprise development, AIDS, forestry, women, water, permaculture, rural innovation and many more. There was an organization for every developmental issue. Each organisation, notionally serving similar development constituencies, had its own mode of operations, its goals and strategies, its rich internal life. If there was a difficulty, we would heal the individual organization, or see how to make it more effective. This multitude of organisations only tangentially affected most people living in the country. We were developing organisations rather than providing a means for popular development. While we were becoming adept at creating and maintaining these organizations, these could continue while only minimally affecting the broader society.