Discover our current events, find out more and sign up
Don't forget: besides our events in Pari, you can use this idyllic space to host your own gathering of minds and hearts. We have experience helping you organize successful conferences and seminars, retreats (yoga, book clubs, poetry, philosophy and more), plus corporate get-togethers such executive retreats, unforgettable teambuilding events, and parties.
To set up your event in Pari, contact us.

Exploring the Mystery of Time
September 6, 2018 @ 8:00 am

-

September 12, 2018 @ 5:00 pm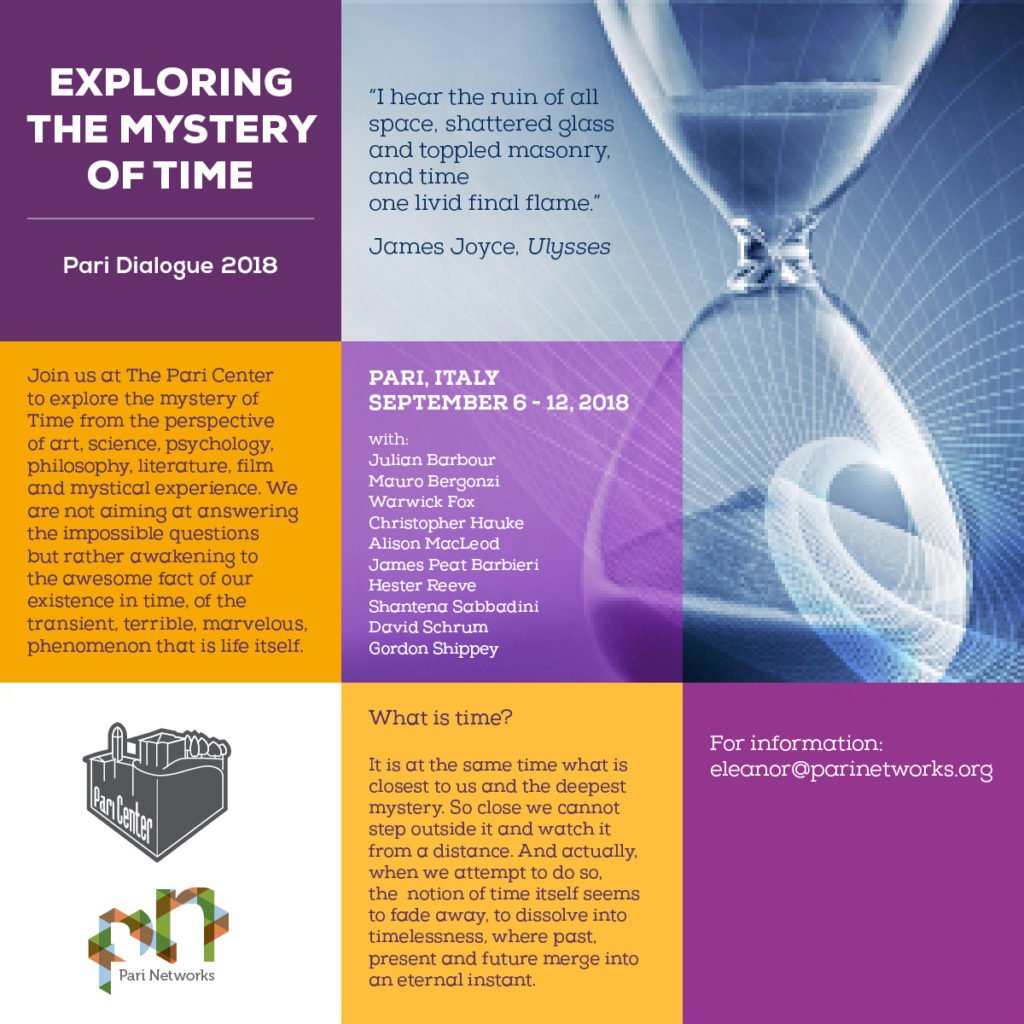 What is time? It is at the same time what is closest to us and the deepest mystery. So close we cannot step outside it and watch it from a distance. And actually, when we attempt to do so, the notion of time itself seems to fade away, to dissolve into timelessness, where past, present and future merge into an eternal instant.
In this Pari Dialogue we will plumb the mystery of time from different perspectives: art, science, psychology, literature, mystical experience. Our aim will not be so much to try to answer the impossible question, as to awaken to the awesome fact of the transient, terrible, marvelous, phenomenon that is life itself.
Scroll