We invite you to join us for
with Gavin Andersson, Rutendo Ngara and Godelieve Spaas
and special guests Ela Manga and Keith Mparana
4-part series: Saturday May 8, 15, 22, 29
9:00am PDT  |  12:00pm EDT  |  5:00pm BST  |  6:00pm CEST  |   6:00pm SAS
Last Tickets Remaining!
We find ourselves in a world in crisis. We are at a time of reckoning, a time of turning. We are both actors and spectators in the time foretold by ancient prophecy. At this watershed moment humanity is asked to re-think, re-imagine, re-define, re-act, re-store, re-generate and re-new.
Can the current Western economic thinking solve everything? What lessons can we learn from Ancient Wisdom? This series of dialogues aims to bring to light concepts from African Indigenous Knowledge Systems as catalysts for reimagining how to approach issues in our current reality in an interrelated and unbounded way.
Each session addresses one principle:
Ubuntu (Southern Africa)
Ubuntu is the principle of interrelatedness, interconnectedness and interdependence.  It asserts that: 'A person is a person through other persons. I am because you are. You are because we are. We are because it is. It is because All that is is.' This is the root of identity.
Sankofa (West Africa)
Sankofa tells us to 'go back and fetch it.' It is a concept of 'historical recovery,' moving us to reflect on and reclaim Indigenous cultural ideas and principles in order to advance towards a co-created future.
Kemetic Tree of Life (Ancient Egypt)
The Tree of Life tracks the process of creation from the Void to All That Is. It is a cosmological principle describing the ancient wisdom about the nature of the cosmos: from the unmanifest to the manifest, the infinite to finite.
Ancestors (throughout the continent)
African spirituality holds that there is no separation between the living, those who have walked before and those who are to come. Death is a complementary of life and the beginning of the communication between the visible and the invisible worlds.
This programme features meditation, drawing, music, stories, dialogues and experiences and is limited to 20 active participants. 
For more information: https://paricenter.com/event/ancient-wisdom-transforming-tomorrow/
---
Upcoming Events
---
With Dr. Baba Buntu (PhD)
May: The Physical
Wednesday May 12, 19 and 26 – 1 hour sessions
10:00 am PDT  |  1:00 pm EDT  |  6:00 pm BST  |  7:00 pm CEST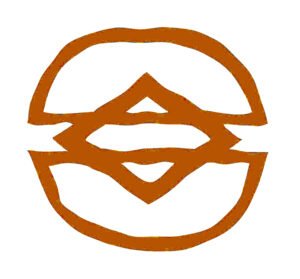 Rooted in African worldviews, each session will explore aspects of history that has had a devastating impact on human development. Literary references will be used as navigation points in order to interrogate complex problems and stimulate philosophical introspection. More than providing the answers, the seminar-series will seek to disrupt common thinking and encourage a transdisciplinary approach to transformation.
The seminar-series will be scheduled along 12 key-concepts, structured through four dimensions: Physical, Cognitive, Social, and Metaphysical. Three one-hour essions will be held in the months of May, June, July and August.
May: Physical
May 12 – Skin: How did appearance become punishable?
May 19 – Presence: What does it mean to exist in this world?
May 26 – Representation: Who can represent who, and why?
For more information: https://paricenter.com/event/epistemic-justice/
---
June Event