For all that has been—Thanks
For all that shall be—Yes.
Dag Hammarskjöld, UN Secretary-General 1953-61
---
Infinite Potential:
Exploring the Life and Work of David Bohm
Pari Center Online Summer Series
Our grand finale of the David Bohm summer series 'Moving Forward with David Bohm' took place on September 6 with a panel moderated by Beth Macy. This group of experts examined how Bohm's many-faceted ideas will play out in the future. It was a memorable and fitting conclusion to a great series.
Once again, we thank each and every one of our presenters for taking the time, for putting in the work, and for helping to make our summer program such a success. You provided an unforgettable experience for our participants—a unique opportunity to listen to and interact with so many Bohm afficionados.
And a big thank you to our Zoom audience. You were great—asking questions, participating in discussions, giving us feedback and being tremendously supportive of this venture. It was wonderful to see so many old friends and to also welcome all the new faces. You've now become familiar to us over the weeks and we consider you to be very much a part of the Pari Center community. Thank you all and stay tuned for the Zoom meetings we have planned for the autumn and winter which will continue this exploration of David Bohm's work.
For anyone who missed the live sessions and would like to view the recordings, please contact Eleanor at eleanor@paricenter.com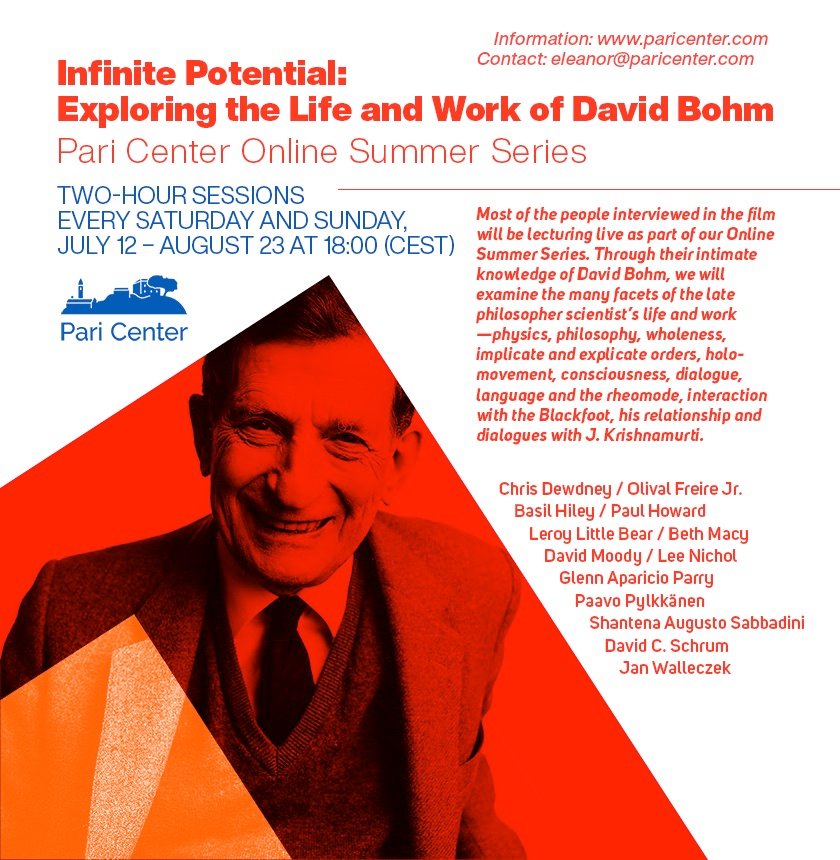 ---
Building on the success of the David Bohm summer series we are offering further programs this Fall.
Entering Bohm's Holoflux
with Lee Nichol
and special guest Leroy Little Bear
Four Sundays in October – 4, 11, 18, 25
10:00 am PST, 7:00 pm CEST
Each Sunday session will be followed by a one-hour Wednesday discussion group
11:00 am PST, 8:00 pm CEST
An experiential, experimental approach to David Bohm's holoflux: the flowing movement of all that is, the ground of our being, the mysterious domain in which mind, matter, and meaning are an organic whole.
Bohm proposed that human beings hold the potential to manifest the holoflux as living reality. What access points might we already have to this potential? What aspects of our personal and cultural lives thwart this access? Through presentation and extensive participant interaction, these questions will guide our inquiry.
October 4: The Enfolding/Unfolding Human
October 11: Thought as a System and the Pain Body
October 18: Liberating the Explicate Order and the Prospect of Dialogue
October 25: Flux and Transformation
---
Online Pari Community Conversations:
20 years of the Pari Center
Saturday September 19 at 18:00 (CEST) 
September 2020 marks the 20th anniversary of the Pari Center. We intended to celebrate here in Pari and we will, but we also wanted to host a virtual event with our global friends. Join us on Saturday September 19th with special guests for stories about their most memorable moments paying tribute to the work of the Center and David Peat.
This online event will be followed by discussion.
 This event is free and open to everyone!
Join our Zoom meeting via the following link: https://us02web.zoom.us/j/88045597017
If you would like to participate, have any questions or need any help just contact Eleanor Peat: eleanor@paricenter.com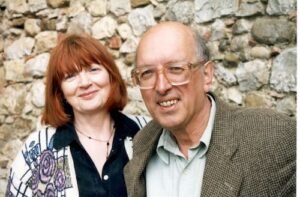 ---
Visitors
Lockdown is finally over in Italy and the village has come back to life. Which means that although all our programs at the Pari Center have been cancelled this year we are finally welcoming visitors. Godelieve Spaas (Associate Director) and her husband Frank Kupers have been staying in their house in Pari. Julie Arts (Associate Director) is putting the final touches to her house here in the village. Incidentally, for those of you who have been to Pari she has bought the house where Maureen and David used to live—and we had a great housewarming party on Via Cappucci with live music! Jena Axelrod (board member) is here on an extended visit escaping the woes of New York and assisting us with the technological details of our webinars. And Laura Talsma, friend of the Pari Center is in the process of buying land on which to build. We are becoming quite a community!
You may think we have spent our time catching up and drinking wine—well a fair amount of that has gone on, it's true—but it has also given us a unique opportunity to meet regularly and plan for the uncertain future that we all face. Webinars, virtual conferences, bringing people to Pari for events, the opening of the renovated palazzo? One thing that is certain is that we'll not let Covid-19 beat us. We intend to stay open and expand our programs. In fact, our David Bohm webinar series has increased the Pari Center community considerably. We hope to see all those new faces in Pari in the near future, as well as our faithful followers. Stay tuned for our 2021 program.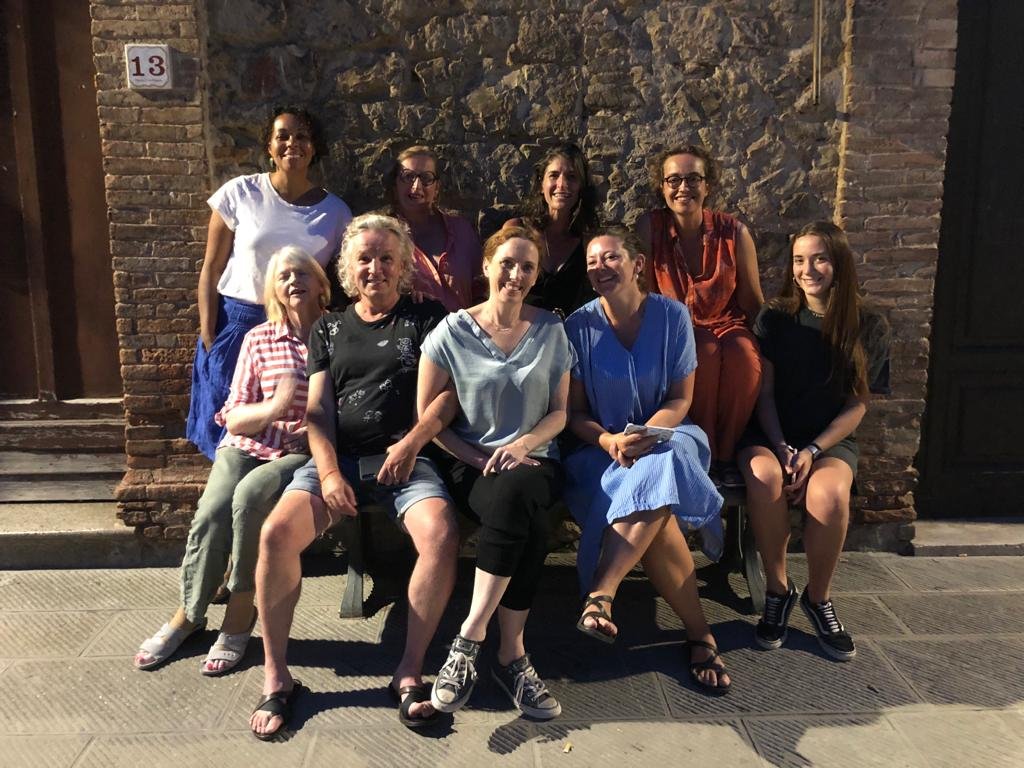 ---
Palazzo
The other great news is that the renovations to the palazzo are finally complete. They were put on hold during lockdown but last week we were finally allowed to go inside to see the results of months of work. It's beautiful. For those of you who recall the small ground floor rooms, which got pretty hot in the summer months, we can now tell you that the spacious upper floor is awaiting you. We are equipping the rooms with more comfortable chairs, you'll be pleased to hear, and new furniture. And we also have a kitchen—no more carrying baskets of cups and glasses up and down the hill.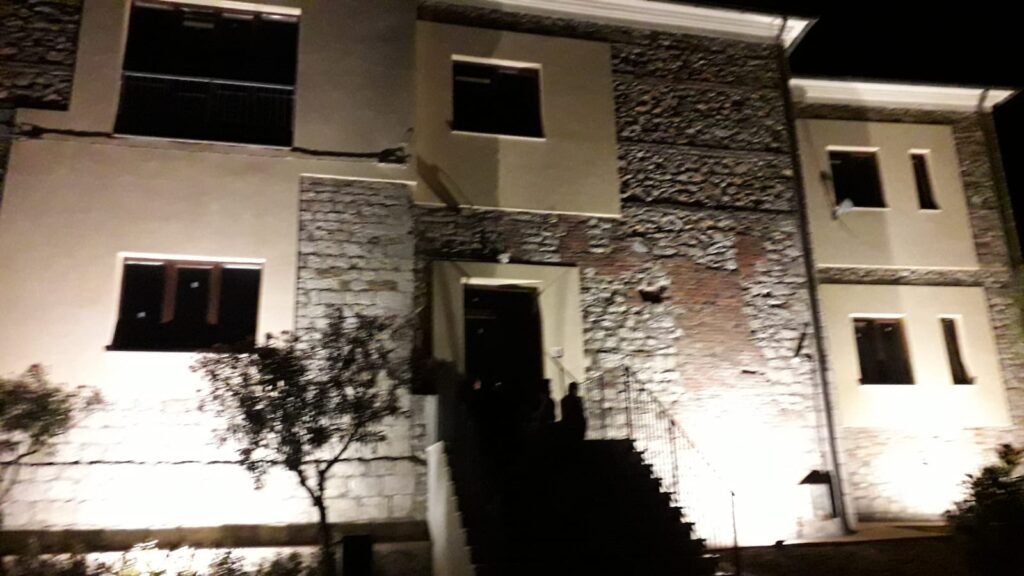 ---
Pari Perspectives
September 2020 marks the 20th anniversary of the Pari Center. We intended to celebrate here in Pari but alas it will have to be a virtual party. The September Pari Perspectives is a commemorative issue. We have invited 20-20 people (i.e. 20 colleagues/peers of David Peat and 20 participants) to pay tribute to the work of the Center and David Peat. Contributions are from a wide variety of people from all over the world each who each took away from Pari an unforgettable experience.
To receive your copy of Pari Perspectives (and all back copies) become a member of the Pari Center.
---
FRIEND OF THE PARI CENTER
Membership Campaign 2020
Help us Reach our Goal of 300 Members allowing us to carry on the work of the Pari Center!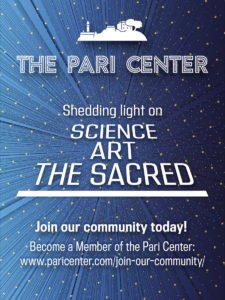 None of us can predict what the next few months will bring. Our planned events for this year are now uncertain. We are fortunate to have few overheads at the Center but we still need an income to cover administration costs, maintain our website, publish Pari Perspectives, and so forth. We ask you to please consider becoming a Friend of the Pari Center. By so doing you will be helping the Center to extend the work of David Peat, to continue with its established events and projects, and to start new ventures.
We need your Help and Support!!
Your membership fee will entitle you to:
a digital copy of the quarterly Pari Perspectives
a 10% discount on all events at the Pari Center on any events you may choose to attend at the Pari Center within the year
access to a Members Area of our website which will include blogs, discussion groups, and a library of past issues of Pari Perspective
Your Friend of the Pari Center membership is valid for one year from the date of purchase.
Join our Community now and become a Friend of the Pari Center!