---
with Melanie Rein
Wednesday June 16
9:00am PDT  | 12:00pm EDT  | 5:00pm BST  |  6:00pm CEST
If the number of thriving ancestry websites is anything to go by, there can be little doubt that exploring one's heritage has become a very popular pastime. But most of these resources can go no further in revealing one's origins than helping us build a family tree with the names and occupations and residences of our predecessors. Instead, in this presentation by Dr Melanie Rein the focus will be on the psychological—the unconscious patterns which run through families and generations of families, as one generation inherits, responds and reacts to the complexes and archetypal energies of the previous generation—and even of the generation before that—parents, grandparents and in some cases, great-grandparents. Drawing on mythology and other cultural experiences, the presenter will explore the symbolic nature of the genogram, or psychological genealogy tree, and its connection to the Tree of Life as a visual image for eliciting, revealing and deepening insights into family and ancestral patterning.
On Wednesday June 16, Melanie will open our monthly Community Call with a presentation and followed by discussion and Q&A.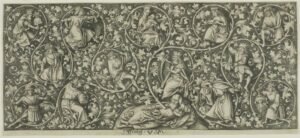 THIS EVENT IS FREE AND OPEN TO EVERYONE!
Join our Zoom meeting via the following link: https://us02web.zoom.us/j/84239833716
Melanie Rein PhD., is a Jungian analyst and supervisor with a practice in Cambridge, UK. She is a senior member of the Guild of Analytical Psychologists, London, where she originally trained, and of the Independent Group of Analytical Psychologists. Many moons ago, Melanie worked as a Psychiatric Social Worker, using family therapy in her work with children and families. Later, following her PhD, and as a social scientist, she directed a number of British Government and EU projects in Central and Eastern Europe, as well working on a collaborative research project with colleagues in Zambia and Kwa Zulu Natal, South Africa.
For more information: https://paricenter.com/event/the-ancestors-the-tree-of-life-and-intergenerational-patterning/
---
Today's session completes Part 1 of 'Epistemic Justice' with Dr Baba Buntu. Over three sessions in May, Dr Buntu's compelling examination of the 'Physical'⏤Skin, Presence and Representation⏤from an African perspective, has undoubtedly been instrumental in opening the minds and hearts of our participants to the African worldview.
One participant writes, 'Using evocative questions and images, engaging around both the mind and lived experience, Dr Buntu opens the potential for understanding at a deep and enduring level.'
We now encourage you to sign up for Part 2 of this inspiring and challenging series when Dr Bantu examines:
The Cognitive 
June 16 – Violence: What is the script of violence, beyond physical aggression?
June 23 – Economy: How do we manage a world where 'to have' is a privilege?
June 30 – Leadership: Is there a universal script for how to lead?
---
BECOME A FRIEND OF THE PARI CENTER
---
Membership Campaign 2021
HELP US CARRY ON THE WORK OF THE PARI CENTER!
We ask you to please consider becoming a Friend of the Pari Center. By so doing you will be helping the Center to extend the work of David Peat, to continue with its established events and projects, and to start new ventures.We need your help and support!
---
The Pari Center was conceived as a haven of peace and gentle action in a world increasingly gripped by crisis and turmoil. It is a place dedicated to the idea of the wholeness of knowledge; the arts, science, ethical values, community and the sacred, all coming together within the ambience of a medieval village.
This year because of the global emergency we are unable to offer our annual seminars and events. Nor will we be able to re-activate our residential programme for people from the many disciplines who wish to work together or independently in a creative environment. All our activities are on hold until next year.
The Pari Center, a not-for-profit organization, could not exist without the generosity of our supporters, sponsors and friends. We are now asking if you would donate even a small amount that will help support us financially and enable us to continue our work through these difficult times.
We thank you sincerely.
The Pari Center Team