Will physics dance again? I suggest that physics has to be more than an intellectual puzzle, more than an objective investigation of the laws of nature. At its deepest, it touches the numinous, that area that had been sensed by both Kepler and Fludd. If it is to fly again, if we are to watch it unfold in wonderment, then it must emerge out of the lives of individual physicists, ones who are engaged in the wholeness of nature in order to discover the wholeness within: the alchemical marriage of inner and outer, anima and animus, the synchronous connection between the objectivity of the equations of nature and the numinous subjective.
F. David Peat
---
The Pari Center
20th Anniversary Issue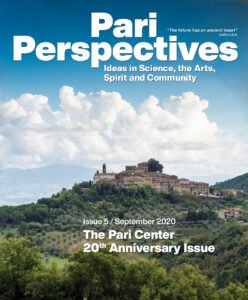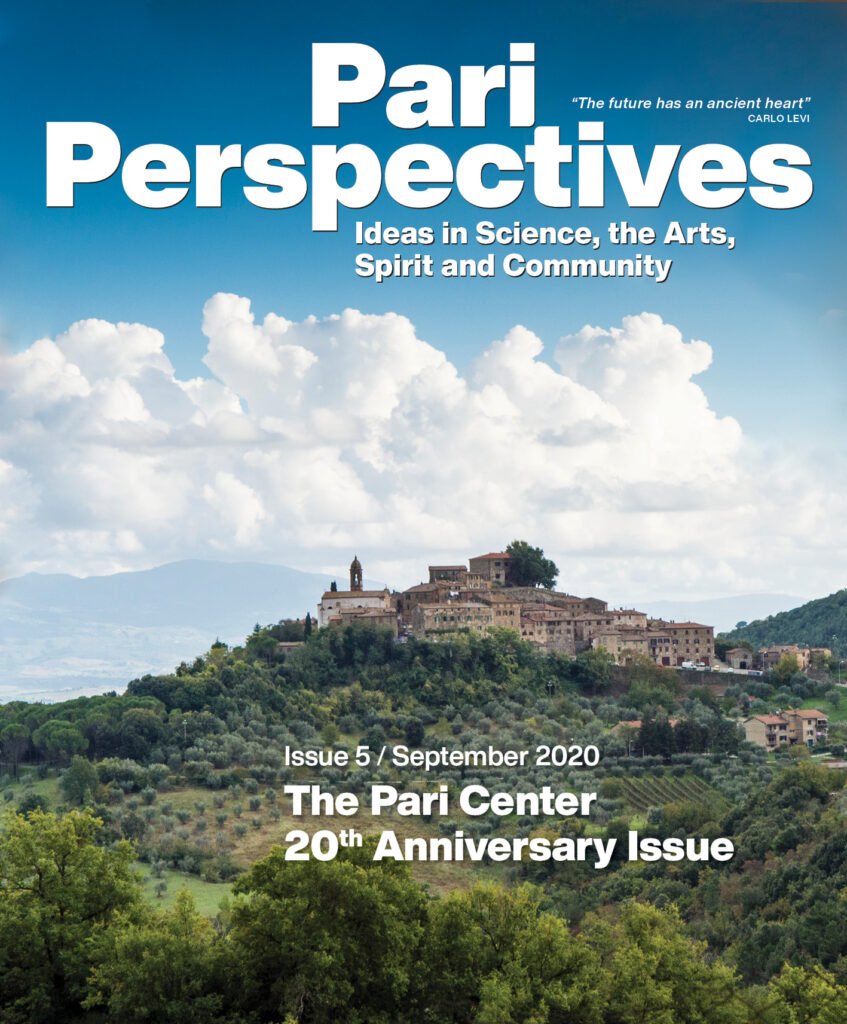 The September 2020 issue of Pari Perspectives is a celebration of the first 20 years of the Pari Center. Unfortunately, because of the pandemic, we were unable to commemorate the occasion with friends of the Pari Center here in the village. Instead we asked 20 colleagues/peers of David Peat and 20 people who had participated over the years at our events to reminisce about the Center, David, and the village. The 20th Anniversary Issue is 130 pages of stories and photos that we feel needs to be shared with a wider audience. Therefore, this issue will not be restricted to our membership, but is now freely available to everyone on our mailing list. We are asking each of you to please send the link to two (or more) friends to help promote the Center and its activities.
Don't miss the December 2020 issue of Pari Perspectives, 'In Memoriam: David Bohm, 1917-1992' with contributions by key figures in the life and work of David Bohm—Basil Hiley, Paavo Pylkkänen, Lee Nichol, F. David Peat, David Moody, Beth Macy, David Schrum, Glenn Aparicio Parry, Shantena Sabbadini, Paul Howard, and many more.
To receive Pari Perspectives, become a Friend of the Pari Center for 30.00 euros a year and Join our Community!
---
Flickering Reality: Exploring Ideas in Film and Television
Exploring Alex Garland's "Devs"
Sunday December 13 at 12:00 EST  |  18:00 CET
Flickering Reality is a free monthly get-together for the Pari Community to explore films, documentaries and TV series that are thought-provoking, philosophical, and take risks. Join us for presentations followed by discussion. All ideas and suggestions for future get-togethers are welcome. Just send us an email.
Our first get-together in the series will take place on December 13 with James Peat Barbieri examining Alex Garland's Devs (2020).The 8-part series follows the story of the secret department of a high-tech company, which is developing a quantum computer that will be able to determine the past and the future by analysing data from the present. This session will explore the ideas in physics used in the show, such as Bohm and Everett's interpretations of Quantum Mechanics, the philosophical implications of living in a deterministic world, and the meaning of faith in science and in the creators of visionary technologies.
This series is free and open to everyone! Join our Zoom meeting via the following link: us02web.zoom.us/j/8533220379
For more information and to register: https://paricenter.com/event/flickering-reality-exploring-alex-garlands-devs-with-james-peat-barbieri/
---
We are pleased to announce our next major series:
Synchronicity, Mind and Matter
February 13 – March 7, 2021
with Allan Combs, Roderick main, Cruz Manas Sabbadini, Crista Robinson, Remo Roth, Shantena Sabbadini, Yuriko Sato and Jean-Francois Vezina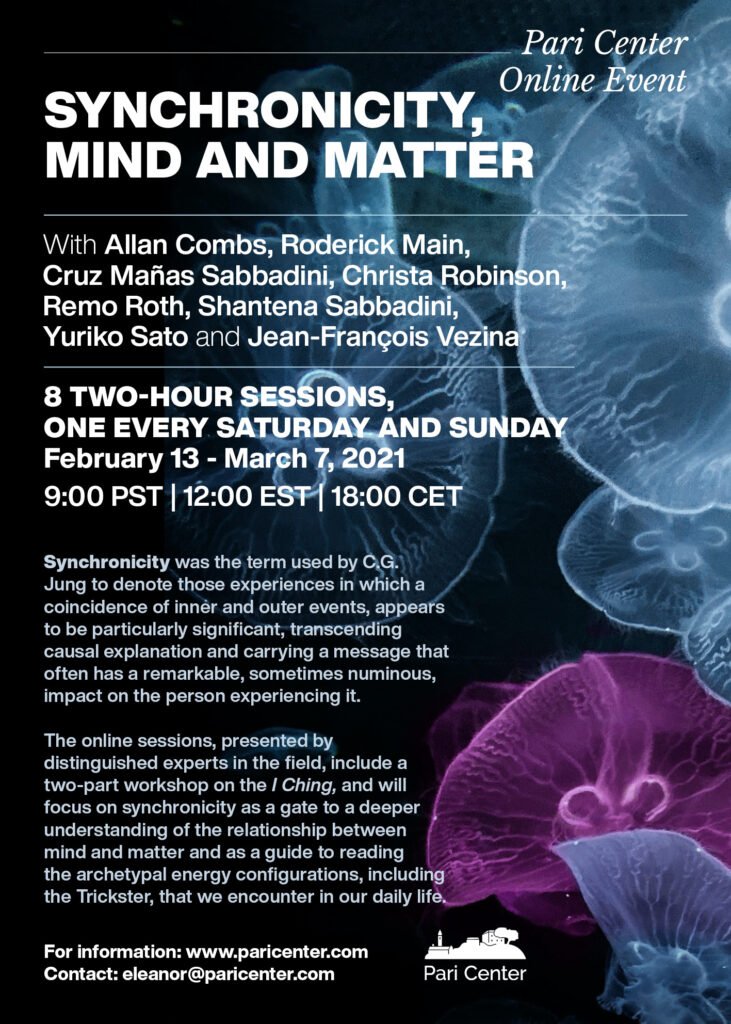 Synchronicity is a concept, first introduced by analytical psychologist Carl Jung, which holds that events are 'meaningful coincidences' if they occur with no causal relationship yet seem to be meaningfully related. Join us for presentations and discussions with our guest speakers, scholars who have thought very deeply about the underlying principle behind synchronicities and their meaning.
---
Two of our series are still in session. Lee Nichol's programme Entering Bohm's Holoflux has now ended but the participants—and Lee—felt there was so much left unfinished. The group, therefore, are getting together once a month for further discussion and exploration on this important topic.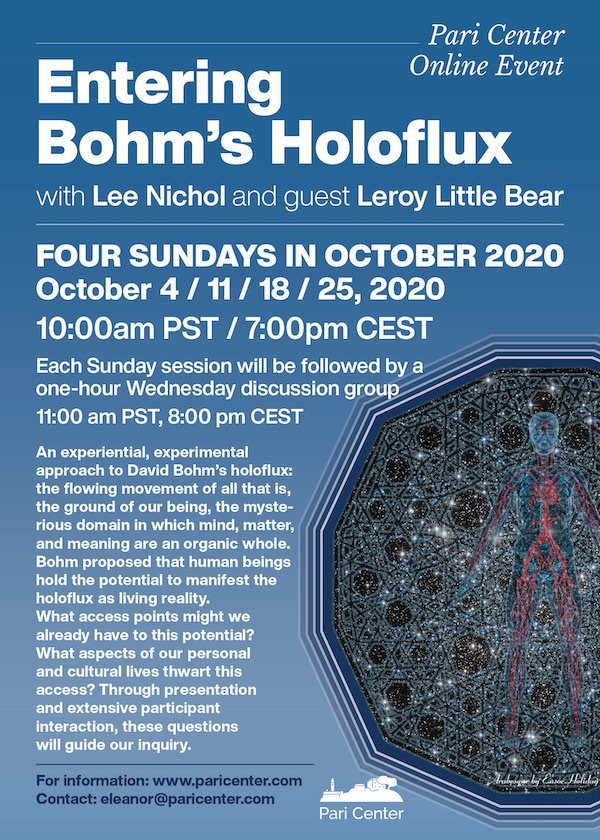 We are halfway through David Bohm Dialogue: Is There a Different Way to Talk Together? a 6-week programme guided by a group of long-term practitioners of Bohmian Dialogue. jective.
---
And a big thank you to Yuriko Sato who presented at our latest community call titled What is 'I'? Yuriko a Japanese Jungian analyst who has been living in Switzerland for many years. She gave us a fascinating overview of the 'I' from a Japanese perspective. Her presention led to a lively discission on the Shadow, gender, language, interconnectedness, influence of the outside world on our 'I', synchronicity, family and belonging, and much more. The recording is available for those who were unable to join us or those who wish to wish to review the call.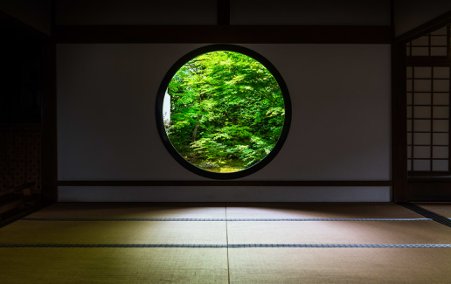 ---
FRIEND OF THE PARI CENTER
Membership Campaign 2020
Help us Reach our Goal of 300 Members allowing us to carry on the work of the Pari Center!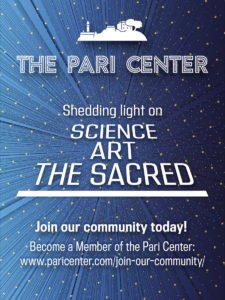 None of us can predict what the next few months will bring. Our planned events for this year are now uncertain. We are fortunate to have few overheads at the Center but we still need an income to cover administration costs, maintain our website, publish Pari Perspectives, and so forth. We ask you to please consider becoming a Friend of the Pari Center. By so doing you will be helping the Center to extend the work of David Peat, to continue with its established events and projects, and to start new ventures.
We need your Help and Support!!
Your membership fee will entitle you to:
a digital copy of the quarterly Pari Perspectives
a 10% discount on all events at the Pari Center on any events you may choose to attend at the Pari Center within the year
access to a Members Area of our website which will include blogs, discussion groups, and a library of past issues of Pari Perspective
Your Friend of the Pari Center membership is valid for one year from the date of purchase.
Join our Community now and become a Friend of the Pari Center!