What our planet requires are not violent revolutions, or vast government programs imposed from above but a new action that is sensitive and highly intelligent. This action must grow out of our sense of harmony and relationship to nature and each other. It has its source in very gentle but coordinated activity that sweeps inwards and outwards so that the whole system is able to produce it own healing. Each of us is empowered to face the problems that challenge the planet and, by developing a greater sensitivity and a more meaningful relationship to the whole of life, this ability to heal ourselves and our planet will echo around the world just like those tiny ripples in a lake that grow into a giant wave. If there is to be hope for the future then it must begin with the creativity and sensitivity of each one of us.

F. David Peat
We invite you to share your personal stories and reflections in an
Online Pari Community Conservation about Gentle Action
with Shantena Sabbadini, Godelieve Spaas and Donna Kennedy-Glans
Saturday April 18, 2020 at 16:00 Central European Standard Time (GMT +2)
If you would like to participate or have any questions please contact Eleanor Peat eleanor@paricenter.com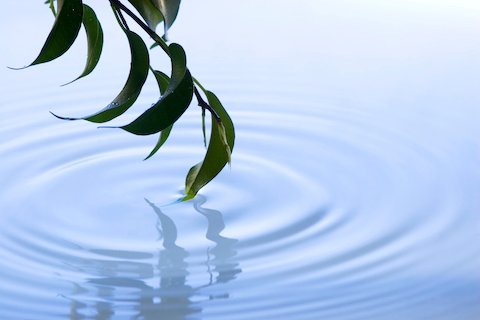 Suggested Reading
Gentle Action for a Harmonious World by F. David Peat
Preserving Dignity in Uncertain Times by Donna Kennedy-Glans
This year, for the first time in our 20-year history, none of us may be able to meet in person.  Yet the need for community, for human interaction, to check in with and support others in a similar situation is very strongly felt. Three weeks ago, we held our first Zoom dialogue on the topic of 'Certainty and Uncertainty.' It was an opportunity for the Pari Center community to come together to discuss an important subject in these troubling times. We were a group of 56 participants, re-connecting many old friends and welcoming a number of new faces. The feedback we received indicated that the gathering was a great success, one that people would like to see repeated.
As a result we have decided to launch a monthly Online Pari Community Conversation which will feature a few opening words on a pre-announced topic followed by small group discussions. We will then come together to share some of the issues that emerged in the breakaway groups and end with a summing-up. These will be free and open to anyone.
Please do a try-out beforehand (download the latest version of zoom) and make sure you have a good wifi connection or (even better) an internet cable. On Saturday evening connect to our zoom space from a quiet place with the link and be in our zoom space at the latest at 15.55. For those who have no experience with zoom, please login at the latest at 15.45 CET. We will be there to give you technical support if needed.