Visual art has always been of key importance for human civilizations. Painting and sculpture provide the symbols whereby a society contains and focuses its most powerful psychic forces, forces that involve our relationship to the cosmic and spiritual. Music, poetry and drama merge into ritual, renewal and worship. Together with the visual arts they bind a civilization together. They connect each individual to the whole—to society, nature and the sacred. They help us to integrate our daily experiences, attitudes and incidents into a unified whole. This is the function of the arts and this is why they are so valued.
David Peat
---
UPCOMING EVENTS
---
Don't miss our Free Online Pari Dialogue
Saturday March 27
10:00am PDT  | 1:00pm EDT  | 5:00pm GMT  |  6:00pm CET
The I Ching workshop, which was part of our Synchronicity series, was so popular that we've had many requests for further exploration. We are offering a free two-hour session looking at the practice of I Ching consultation in detail, and answering, as far as possible, all the questions concerning this mysterious activity, from the appropriate formulation of the question to the specific function of the various sections of a hexagram in the answer.
THIS EVENT IS FREE AND OPEN TO EVERYONE!
If you have any questions or need any help just contact Eleanor Peat: eleanor@paricenter.com
For more information: https://paricenter.com/event/the-practice-of-the-i-ching/
---
The Pari Center, the Scientific and Medical Network, and the College for Real Farming and Food Culture present
With special guests Andrew Fellows, Denise Walton, Ian Rappel and Ruby Reed
2 Sessions each Saturday –  April 17 and 24, 2021
10:00 – 12:00 pm BST and 3:00 – 5:00 pm BST
11:00 – 1:00 pm CEST and 4:00 – 6:00 pm CEST
Join Colin Tudge, who will be presenting the ideas from his latest book: 'The Great Re-Think', in which he argues that we can turn ecological, political, economic, social and personal problems around, but that to do so we need re-think and, where necessary, re-structure, the parts of our lives that we currently take for granted.
Colin will discuss these themes with expert guests and invite all participants to join in a lively discussion, ask questions or add comments. The programme consists of four webinars on two Saturdays in April.
For more information: https://paricenter.com/event/the-great-re-think/
---
OUR JOURNAL – PARI PERSPECTIVES
---
Free Monthly Essay
Pari Perspectives March 2021 Issue 7
The Common Good
by Gavin 

Andersson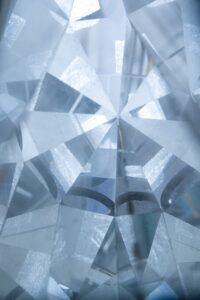 What is it that we can learn from this time of turning? Given that this first pandemic is merely a harbinger of the bigger crisis to come, since our way of life brings us hurtling towards climate destruction, what do we need to understand and act upon as a species? How may we in dramatic fashion the organizing become nimbler, what changes in activity are required if patterns of human society and the we are to have a chance to survive? What are the organizational lessons we may draw?
Gavin Andersson examines how we should be organising for life rather than simply against inequity, injustice and power elites.
---
Pari Perspectives
The Common Good
March 2021
The March issue of Pari Perspectives is now available to all our members free of charge. The theme of this issue is 'The Common Good.' There is no doubt that the Covid-19 virus has broadcast a message to us loud and clear 'We are all in this together.' The question now is 'How do we proceed?' As far back as 1987, Thomas Berry was telling us 'It's all a question of story. We are in trouble just now because we do not have a good story. We are in-between stories. The Old Story—the account of how the world came to be and how we fit into it—is not functioning properly, and we have not learned the New Story.'
Berry goes on to say, 'The only true and effective "operator's manual for spaceship earth" is not a book that any human will ever write; it is hundreds of thousands of local cultures.'
In 'The Common Good' read about the communities that are trying to respond appropriately to the complex situation we find ourselves in—the pandemic, climate change, poverty and inequality, conflict, political polarization—and the people who trying to write the New Stories.
---
FLICKERING REALITY MONTHLY FILM GET-TOGETHER
---
We had a great time with Jean-François Vézina on March 14 who gave a presentation on May the Force Be with Us: The Archetype of the Hieros Gamos in the Star Wars Mythology in our Flickering Reality series, a free monthly get-together that that explores ideas in film and tv series.
Sunday May 2, 2021 at 9:00am PDT, 12:00pm EDT, 6:00pm CEST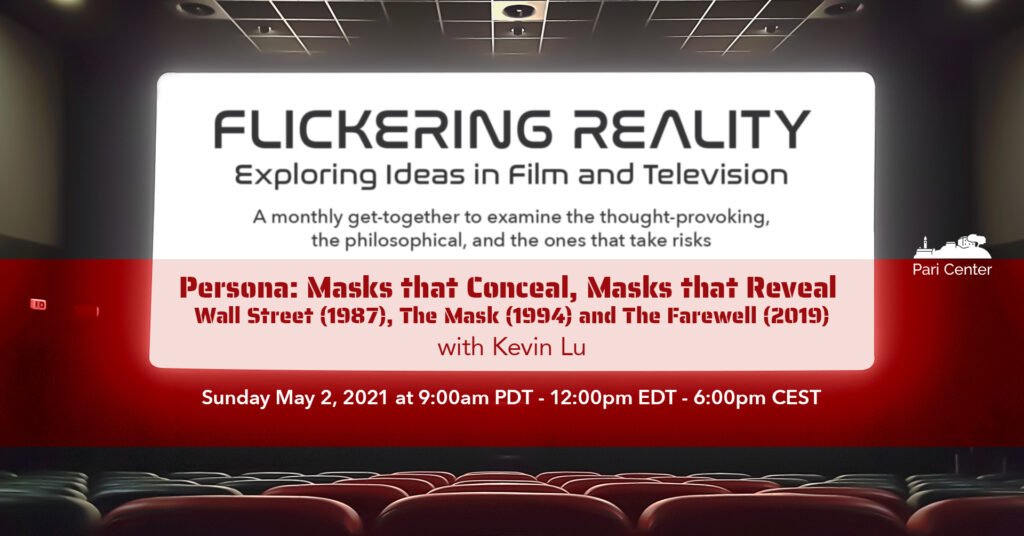 Our May topic is Persona: masks that conceal, masks that reveal exploring Jung's notion of the personain: Wall Street (1987), The Mask (1994) and The Farewell (2019).  While each film highlights the potentially pathological relationship one can have with one's persona, they also convey the important role played by this archetypal imperative in personality development. As with all archetypes, the persona is bipolar in nature and entering into a more integral relationship with its various qualities and characteristics is central to the project of individuation.  With Dr Kevin Lu, Department of Psychosocial and Psychoanalytic Studies, University of Essex
This Event is Free and Open to Everyone!
For more information: https://paricenter.com/event/flickering-reality-persona-masks-that-conceal-masks-that-reveal/
---
FRIEND OF THE PARI CENTER
Membership Campaign 2021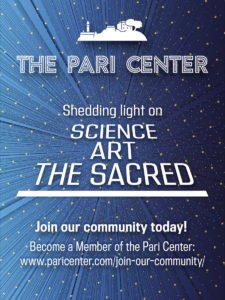 None of us can predict what the next few months will bring.Our planned events for this year are now uncertain. We are fortunate to have few overheads at the Center but we still need an income to cover administration costs, maintain our website, publish Pari Perspectives, and so forth. We ask you to please consider becoming a Friend of the Pari Center. By so doing you will be helping the Center to extend the work of David Peat, to continue with its established events and projects, and to start new ventures.
We need your Help and Support!!
Your membership fee will entitle you to:
a digital copy of the quarterly Pari Perspectives
a 10% discount on all events at the Pari Center on any events you may choose to attend at the Pari Center within the year
access to a Members Area of our website which will include blogs, discussion groups, and a library of past issues of Pari Perspective
Your Friend of the Pari Center membership is valid for one year from the date of purchase.
Join our Community now and become a Friend of the Pari Center!